---
Philippine Holidays
New Year's Day
January 1
Maundy Thursday
Good Friday
Day of Valor
April 9
Labor Day
May 1
Independence Day
June 12
Manila Day
June 24
All Saint's Day
November 1
Bonifacio Day
November 30
Christmas Day
December 25
Rizal Day
December 30
---
Introduction to the Philippines
Luzon
Visayas
Mindanao
Ilocos (1)
Cagayan Valley (2)
Central Luzon (3)
National Capital (4a)
Southern Tagalog(4)
Bicol (5)

Western Visayas (6)
Central Visayas (7)
Eastern Visayas (8)

Western Mindanao (9)
Northeastern Mindanao (10)
Southeastern Mindanao (11)
Central Mindanao (12)
Cordillera Autonomous (13)

---
What's New in FilInfo !!
FilWeb welcomes you to the newly redesigned Philippine Web pages. Since October 1995, FilWeb provided an area for Filipino businesses to have an Internet home page at a reasonable price.
Starting January 1997, WWW.FILIPINO.COM will try to create a one-stop shop for Filipinos and tourists to get Philippine information as well as the latest information about significant Philippine-related events.
Information on this site will be provided by the SF Philippine Consulate, SF Dept. of Tourism, and other reputable establishments. Businesses are invited to become sponsors for these pages. Please contact sales@filipino.com for more information and to receive an introductory price and become an exclusive member of this website.
Thank You and we hope you frequently visit WWW.FILIPINO.COM, place it in your bookmarks, and tell your friends about its presence.
---
The picture of the month is:
Location: Taal Volcano, Batangas
Filipino Who Is
Manny Pacquiao
---
Spotlight on the Philippines
Top Philippine tourist destinations:
Baguio
Bohol
Boracay
Cebu
Davao
Iloilo
Laguna
Manila
Palawan
Subic
Zamboanga


---
General Information
Time Zone
Getting There
Entry Regulations
Climate
What to Wear
Currency
Tipping
Health Regulations
Drug Abuse
Customs Regulations
Currency Regulations
Business & Banking Hours
Credit Cards
Airport & Facilities
Porterage
Airport Transfers
Airport Fees
Duty-Free Shopping
Domestic Transport
Language
Accomodations
Communications Facilities
Tours & Special Interest Activities
---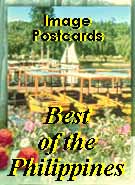 ---
Now ready!!: